Contact
Mailing Adress
KTA-Geschäftsstelle (at the Bundesamt für kerntechnische Entsorgungssicherheit)
Willy-Brandt-Str. 5
D-38226 Salzgitter

Telephone/Fax
Telefon +49 (0) 30 1 83 33 - 16 21
Telefax +49 (0) 30 1 83 33 - 16 25

Internet
http://www.kta-gs.de

Contactby Email
General Email-Adress: kta-gs@bfe.bund.de

Please feel free to contact us by Email.
All queries and data will be handelled confidentially.


Travel-Information
Adress
KTA-Geschäftsstelle (KTA-GS)
Albert-Schweitzer-Str. 18
38226 Salzgitter-Lebenstedt


The following links provide
- Information regarding arrival by train,
- Information regarding arrival by car,
- Information regarding arrival by plane,
- a genaral map of Salzgitter and
- a detailled map of Salzgitter-Lebenstedt.

In case of further questions please give us a call or send an Email!
The offices of the Bundesamt für kerntechnische Entsorgungssicherheit (BfE) are located directly next to the train station Salzgitter-Lebenstedt.
You reach the station Salzgitter-Lebenstedt via main station Braunschweig (high speed train connection - ICE).
Salzgitter-Lebenstedt is located 20 km south of Braunschweig.
You reach the BfE ideally via highway A39 (either from Braunschweig oder from highway triangle Salzgitter):
- highway exit Salzgitter-Lebenstedt-Sü d,
- then roughly 800 m in the direction to Peine,
- at the 3. traffic light turn right into Willy-Brandt-Strasse,
- at the second next traffic light turn right towards the main entrance of BfE,
- Please contact the guards you get access to the visitor parking.
The main street connection are shown in the following diagrams: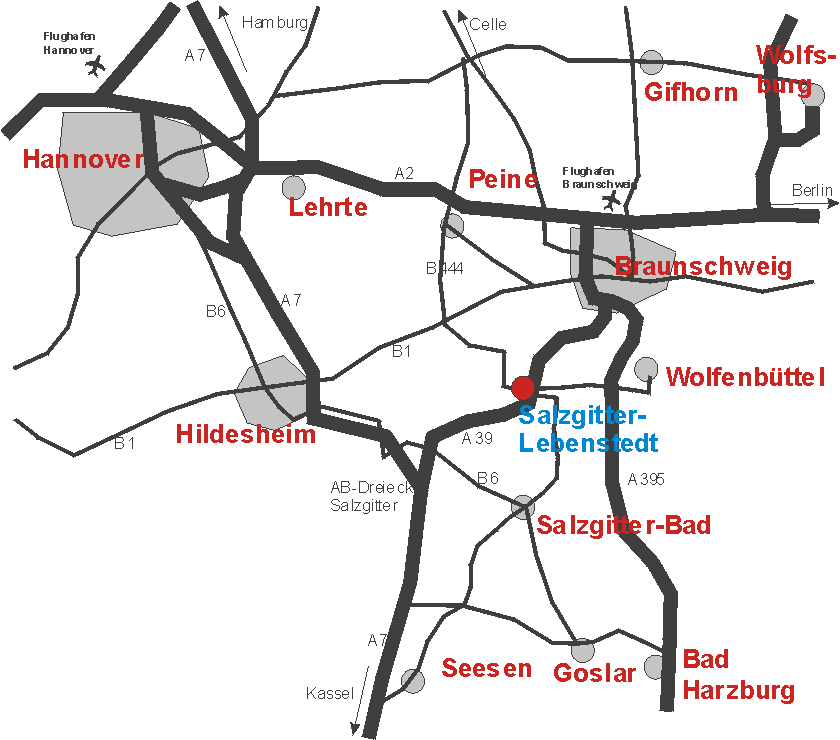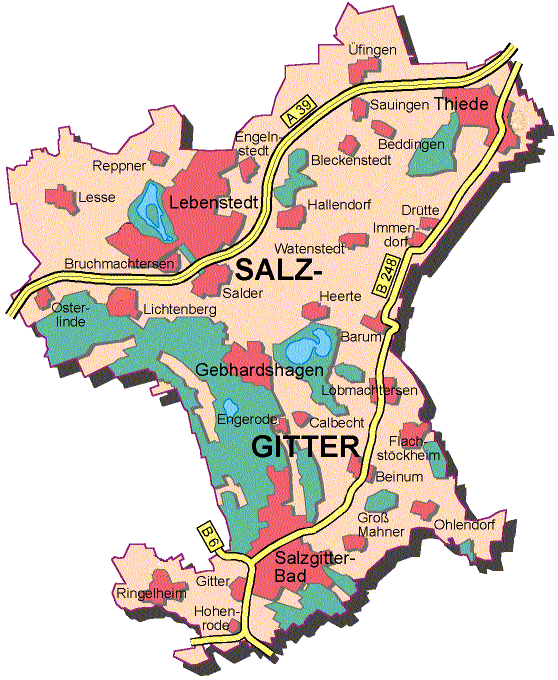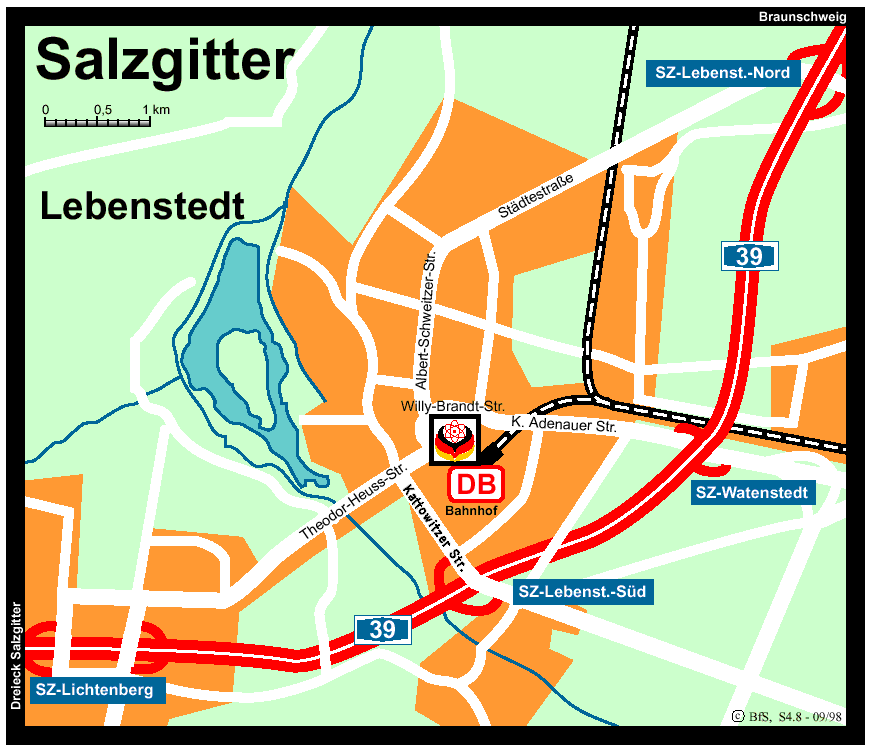 The closest airports are Braunschweig (40 km) and Hannover (90 km).
From the airports you can travel by taxi, rental car or public transport (see arrival by train).